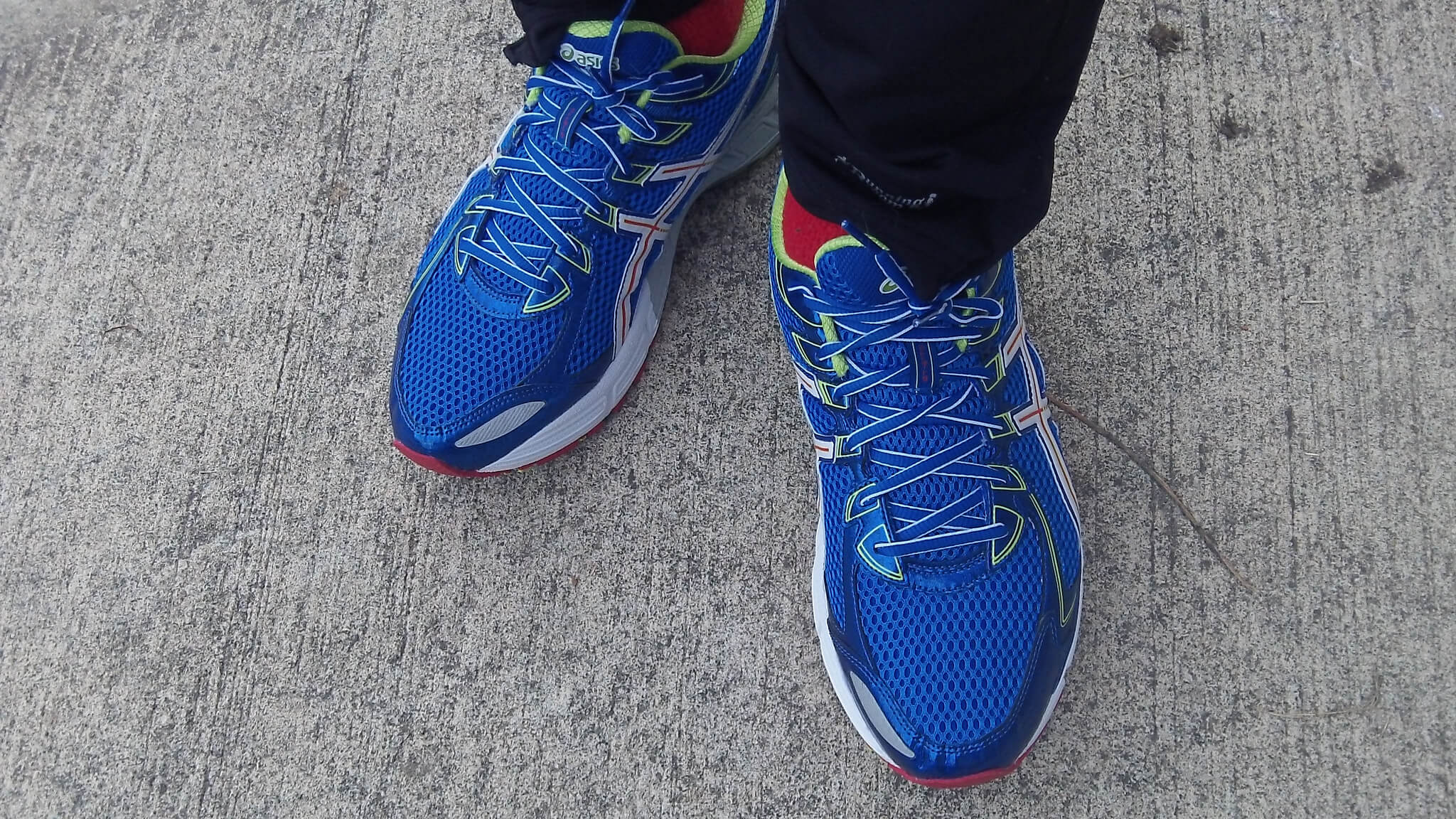 Lose weight, get strong and treat diabetes with an interval walking program. I explain the science and how to get started.
---
One of my favorite exercises is walking.
It's peaceful and I can get lost in a good podcast while I workout. 
I often recommend walking to my patients because of proven benefits and it's simplicity. 
Almost anyone can walk. 
Almost.
[adsanity id=3544 align=alignnone /]
Not everyone can get off the couch.  Some have pain and others have psychological barriers.  We'll keep it at that.
But when I am prescribing exercise, I often reach first for the walking program. 
Recently, while researching high-intensity interval training, I discovered studies that helped refine my walking prescription.
If you are interested in walking as a way to get in some exercise – you should consider interval walking. 
For the cost of . . . well nothing but a simple change in your routine, you can get significantly more benefits to your aerobic fitness, leg strength as well as several markers of disease such as blood pressure and blood sugar control.   
The Science Behind Interval Walking
When we walk, we often fail to pace ourselves and our intensity wains.  This lackadaisical walk is suboptimal. 
There's a better way. 
Interval walking
Interval walking is simply alternating your pace – going slow and then fast.  This change in intensity appears to be important in muscle adaptations and improvement in blood sugar control as well as improvements in aerobic fitness and weight control. 
Interval walking, in fact, appears to be superior to continuous walking. 
A study from Diabetes Care compared interval walking to continuous walking in those with Type II Diabetes.  They took a relatively small number of diabetic patients (34 total) and randomized them into 3 groups – a control group, a continuous walking group and an interval walking group.
They obtained blood work and measured body composition with DEXA and abdominal MRI to look at fat stores. 
They also followed diabetes markers such as hemoglobin A1C, an oral glucose tolerance test and continuous glucose monitoring.  VO2 max was evaluated before and after to measure aerobic fitness.  Lastly, a pedometer/accelerometer called the "JD Mate" was used to measure participants energy expenditure.
The "JD mate" also served as an interval timer and beeped to signal the intervals.
The continuous group walked at a modest, continuous pace, while the interval group did 3 minutes of fast walking followed by 3 minutes of moderate intensity walking. 
Both groups walked for 60 minutes, 5 days per week for a 4-month period.
The interval group improved aerobic fitness by about 16%, while the continuous group showed NO improvement. 
The interval group lost 4 kg (9 pounds) of weight. 
What was lost was fat . . . muscle was preserved.  Abdominal fat also improved in the interval group.  Lastly, the interval group showed improvement in some (but not all) of the blood sugar measures. 
The continuous group?
They showed NO improvements in any of these measures. 
None. 
[adsanity id=3544 align=alignnone /]
In summary, the interval group improved their aerobic fitness, lost weight and had better controlled blood sugar, while the continuous group showed no improvements.
A small Mayo Clinic study compared high-intensity interval walking with moderate continuous walking and also found benefits to the interval training in middle aged and older men and women. The interval training group showed significantly better leg strength and aerobic fitness as well as improvements in blood pressure over the continuous training group.   
In this study, the interval walking group was asked to repeat 5 or more sets of 3-minute low-intensity walking followed by a 3-minute high-intensity walking (above 70% of peak aerobic capacity) per day for 4 or more days per week.
This was at least 30 minutes of walking 4 or more days a week.
Another study in the British Journal of Sports Medicine looked at markers of "Lifestyle-Related Diseases" to determine if a 4 month interval walking program could improve disease markers.
They also used 5 or more sets of 3-minutes bursts of intense walking followed by 3 minutes of easy walking.  They found that all the markers of disease such as blood pressure, cholesterol level, thigh muscle strength, blood glucose concentration were improved with the 4 month interval walking program.
Diabetes in particular deserves some special attention.
There appears to be something special about interval training in diabetics.  It tuns out that blood glucose improvements occur not just because of a burning of sugar calories.  A study out of the journal Diabetologia showed that Type II diabetics completing an interval walking program had improvements in insulin sensitivity, while the continuos walking group in this study showed no improvements. 
This suggests that there is magic in the intervals that improves insulin sensitivity.
To know with absolute certainty we would need larger studies, but given the evidence available I am comfortable recommending an interval walking program for my patients.  Especially those without access to training and equipment who just need to get started. 
Benefits of an interval walking program
Improved aerobic fitness

Improved leg strength

Weight loss

Loss of abdominal fat

Improved blood sugar control

Improved blood pressure
Are you sold on intervals?  I hope so.
Time to give it a try.
How to do an interval walking program
First, consider getting a dedicated interval timer.  They can be purchased – such as this one from Gymboss.
There are also interval timer watches available such as the Timex Ironman. 
However, if you have a smart phone, I would suggest an app.  Apps are easy to use and available for free or for under the cost of a latte.
Here are three good ones to try out.  All have free versions.
The benefit of an interval timer is in the beep.  The apps (as well as the Gymboss) will beep to signal when to pick up the pace (and when to slow down). 
Once you have a timer – set aside time to work out and get it done.
The studies in this article showed that 30-60 minutes, 4-5 days a week was effective. 
Alternate using 3 minutes of slow paced walking with 3 minutes of fast walking.  Focus on pushing yourself during the fast interval. 
The emphasis should be on high quality, INTENSE intervals.
That's it. 
An interval walking program is a simple and effective weapon in your fitness arsenal. 
Anytime you are out for a walk  . . . push the intensity up a level.  Go fast, go slow and repeat.  This simple step may improve your strength, aerobic fitness, improve your blood pressure as well as prevent and treat diabetes. 
Now go and walk.
[adsanity id=3544 align=alignnone /]
Related:
The Evidence:
Karstoft et al. The Effects of Free-Living Interval-Walking Training on Glycemic Control, Body Composition, and Physical Fitness in Type 2 Diabetic Patients A randomized, controlled trial. Diabetes Care, 2013.
Morikawa et al. Physical fitness and indices of lifestyle-related diseases before and after interval walking training in middle-aged and older males and females. British Journal of Sports Medicine, 2011.
Nemoto et al. Effects of High-Intensity Interval Walking Training on Physical Fitness and Blood Pressure in Middle-Aged and Older People. Mayo Clinic Proceedings, 2007.
Karstoft et al. Mechanisms behind the superior effects of interval vs continuous training on glycaemic control in individuals with type 2 diabetes: a randomised controlled trial. Diabetologia, 2014.
Image Credit: 2013 08 17 41Km Walk 001 by Blake Handley on Flickr